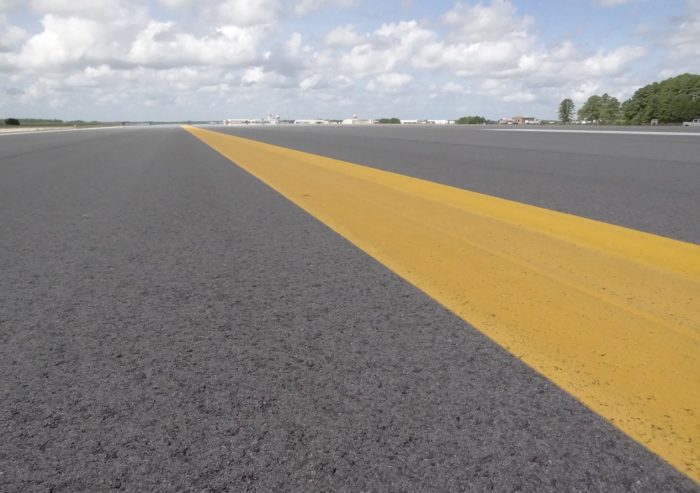 Cherry Point Runways Win QIC Award!
Our team's work repairing the runways at the Marine Corps Air Station in Cherry Point has just been recognized by the National Asphalt Pavement Association (NAPA)! We are excited to announce we are the recipients of a 2016 Quality in Construction Award for excellence in construction of an airport pavement.
We were also inducted to the NAPA Gold Club, recognizing our 50 years of membership with the National Asphalt Pavement Association.
Read about our team's great work at Marine Corps Air Station (MCAS) Cherry Point in Asphalt Contractor. The airfield is located in Havelock, North Carolina, and was first built in 1941. Today, it is the home to the 2nd Marine Aircraft Wing.
Beginning in June 2015, our team began work at the historic airfield. We produced smooth pavement and joint transitions across the runways, completing the project in July 2016. In total, the project used a total of 55,110 tons of pavement.
Thank you to all of our team members that worked on this incredible project. Be sure to read the entire story in Asphalt Contractor to learn more.