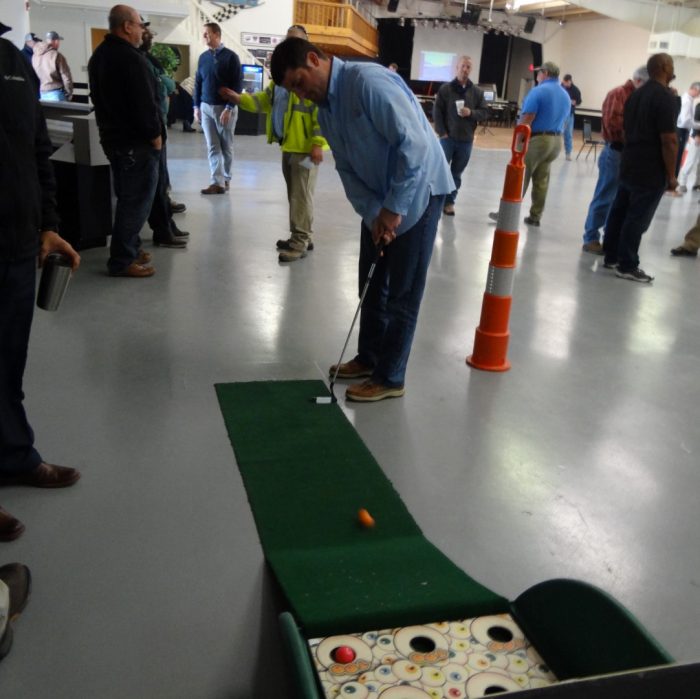 Training with a Twist
Each winter, we hold dozens of training classes for managers and other employees. In addition to our usual lineup of MSHA and DOT-required classes, we did something a little different. Our managers went to a "rodeo" instead.
Nearly 200 employees tried out this new training format, with managers rotating between small group sessions throughout the day. Six 45-minutes sessions focused on everything from hazard and risk assessment to retirement planning. Between classes, employees played putt-putt and cornhole for prizes.
"Sitting in a class all day is tough," said Morales. "Especially for guys that are used to being in the field. We wanted to make training enjoyable and give them more chances to engage, so they bring things back to their people too."
Morales reported good feedback on the new format, which allowed for more conversations and deeper questions. "I've already got more ideas for next year," said Morales.