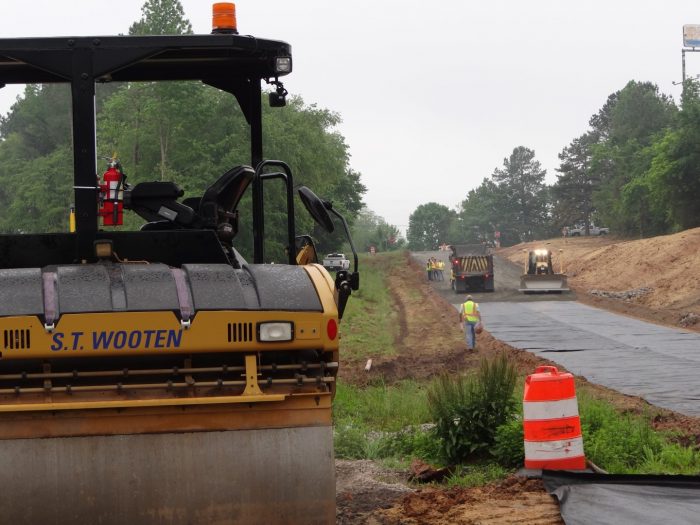 Setting a New Pace on I-85 Paving Project
Timing is everything when you're doing road construction on a busy interstate. Especially when you're turning a five-year project into a four-year project.
That's what the NCDOT trusted us to do with our current paving project on I-85. When we started working on it in 2015, it was scheduled for a 2020 completion date. Always looking to exceed customer expectations, we recently found a way to finish a year early at the DOT's request.
Changing plans like this in the middle of a project isn't a simple task. We've had to speed up timelines and adjust our strategies in areas like traffic management. All the while keeping safety as our top priority.
The I-85 project spans a 20-mile stretch of the interstate from Vance County to the Virginia state line. With such a large project, much of the work is also happening simultaneously on different parts of the highway:
Grading, paving and drainage.
Installation of guardrails, traffic barriers and cut-throughs for traffic.
Replacement work and updates to multiple bridges.
Raising the clearance on bridges per new NCDOT safety guidelines.
Traffic management with a focus on public and crew safety.
"Having a detailed plan helps with preparation," explained Heavy Highway Division Manager Michael Alford. "Understanding how all the different stages of work fit together allows us to prioritize and adjust if needed."
The unexpected does happen from time to time. It could be a bad storm or a traffic issue causing problems for crews and drivers.
"You can't focus on what might be slowing you down," added Alford. "We keep the bigger picture in mind at all times and control what we can day-to-day to keep things moving along."
Things are on track for the new 2019 completion date – a year sooner than the original contract. Once finished, this section of the interstate will be better and safer for the public.