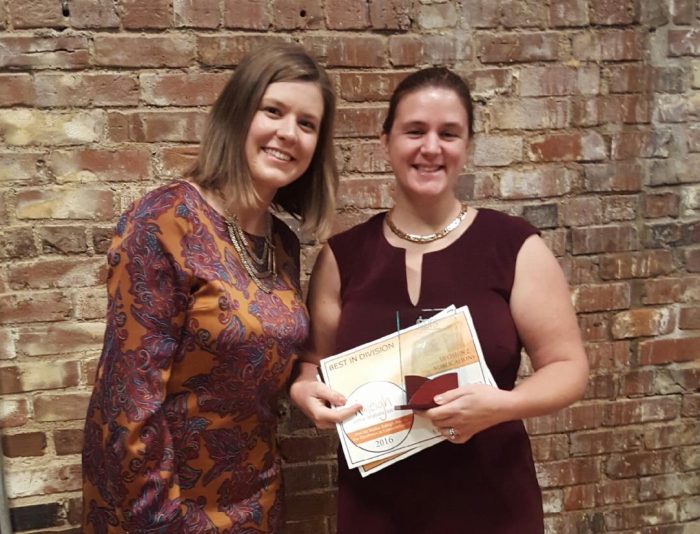 Specs Shines in PR Awards
How do we keep 900 employees in the know? One way is our employee magazine, "Beyond the Specs." It's sent to all employees three times a year. Every issue features a President's Message from Chris Wooten. Employees will also find project spotlights and updates on company news.
Others think it's pretty great too. "Beyond the Specs" recently won awards from the North Carolina Public Relations Society of America (NCPRSA) and Raleigh Public Relations Society (RPRS).
This is the third year our magazine won the NCPRSA Inspire Award in the magazine category. The magazine also won the magazine category and "Best in Division" in the RPRS Sir Walter Raleigh Awards.