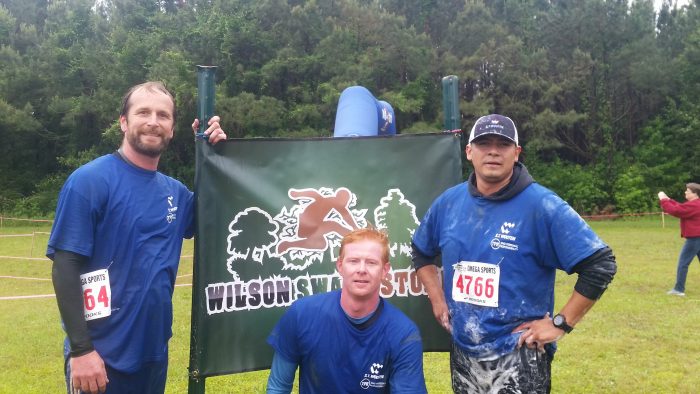 Stomp the Swamp – for a Cause
In May, two of our employees ran in the fifth annual Wilson Swamp Stomp! The obstacle course race went through swampy areas near Greenfield School and included around 25 challenges.
The event raises money to fight hunger and homelessness in the area. All proceeds benefit Hope Station, Wilson's food pantry and homeless shelter.
Andy Barry (left) and Giovanny Morales (right) ran together with friend Steven Mann (center) on S.T. Wooten's team. They came in second in the 5K team division. They finished in 51 minutes and 14 seconds.
"We had a lot of fun and got really dirty running through the swamp," said Barry. "We love this race and enjoy coming back each year to show our support for a local charity."
The race included almost every type of surface. Runners went through grass, dirt, trails and swamp on their way to a muddy finish line.
If you want to get involved in next year's race, visit http://wilsonswampstomp.com/ for updates and info.