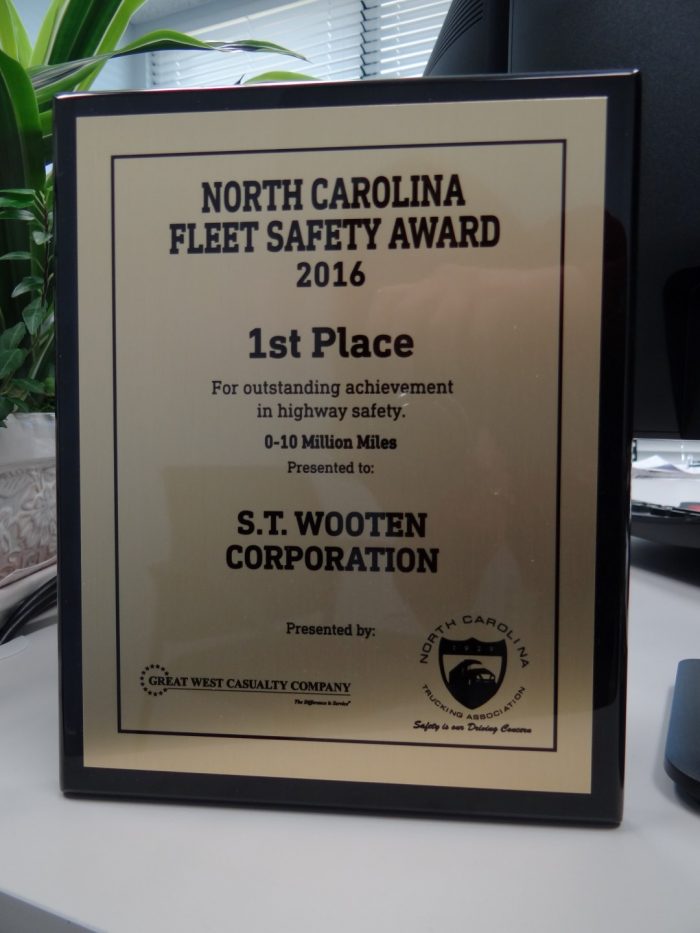 Top Honors: Safety
We recently earned not one but two safety awards!
This fall, we were honored as one of the safest trucking companies in North Carolina. The North Carolina Trucking Association awarded us 1st place in the Fleet Safety Awards. We won in the zero to 10 million miles category.
Winners are chosen based on the number of reportable accidents in the past year. We competed against several other companies from across the state. Congratulations to all our drivers!
In July, we also earned a safety award for our work on the I-440 widening project. The Carolinas AGC presented us with a Presidential Award for Zero Lost Time Accidents. Congrats to all the employees who worked on I-440!