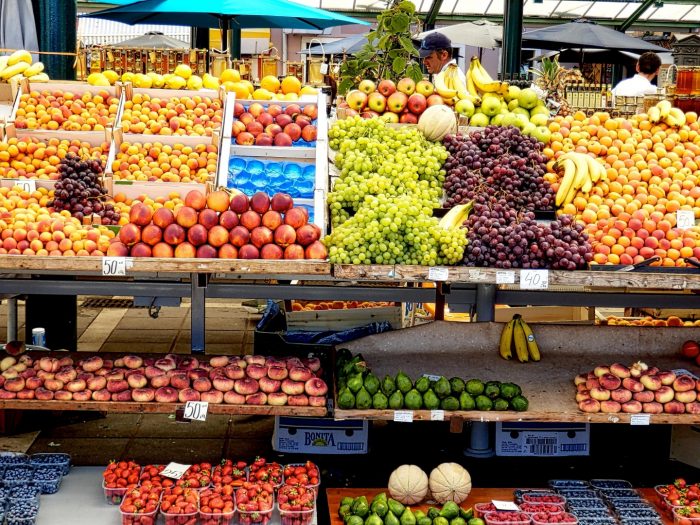 Fruit & Veggies – More Matters Month
Fruits and veggies are good for you. We all know it. But eating them can be a challenge.
During Fruits & Veggies, More Matters! Month, we celebrate these sweet, crunchy, stemmy, seedy foods that make our bodies stronger.
Fruits & veggies help by lowering your risk for:
Heart disease
Type 2 diabetes
Some types of cancer
Obesity
High blood pressure
Making an effort to eat more fruits and veggies is half the battle.
Here's some tips for building them into your day – whether you're at home or at work:
At home:
Buy them! It seems simple, but adding them to your shopping list is the first step.
Try a new fruit or veggie each week to keep it interesting.
Cut up fruits and veggies to make them easy finger-food.
Try a low-fat dip to go with them.
Make sure half your plate is made up of fruits and veggies.
At work or on-the-town:
Pack fruits and veggies as a snack.
Didn't pack anything? Stop at a grocery store instead of the gas station. Many grocery stores have fruit and salad bars or cups of precut fruit and veggies. Even a bag of baby carrots will work!
Getting a sandwich or a burger? Load up on veggies.
Check the menu – many fast food places offer salads and fruit cups.
At a restaurant, make sure that you choose a side of fruit and another side as a vegetable.