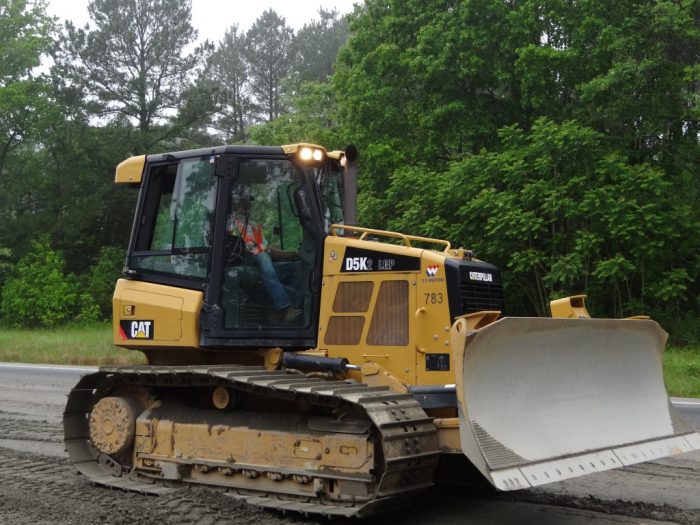 High Demand for Heavy Equipment
Do you know where there are a lot of jobs? Construction! But where are the workers? We're partnering with Wake Technical Community College to help us find them.
Within construction, equipment operators are among the hardest positions to find qualified applicants.
In 2011, we began partnering with Wake Tech on its new Heavy Equipment Operator training program. It prepares students to work with equipment like bulldozers, loaders and graders.
"Training is very important, so we want operators to get the skills they need to do the job well and be successful," explained William Hammock, who is Vice President of S.T. Wooten's Equipment Division and a Wake Tech program advisor.
The Wake Tech program is one of the first in the U.S. to train students with simulators, making learning like a video game. Students also get hands-on experience working with the school's co-op partners. Having this type of experience is important for students to have when applying for jobs.
Graduates of the program may find jobs in a variety of fields. This includes construction companies and government agencies.
"Looking ahead, we want to grow," explained Hammock. "We are working with Wake Tech and the N.C. community college system to expand the program."
For info about the Wake Tech program, visit its Heavy Equipment Operator page. For job openings at S.T. Wooten, visit our Careers page.