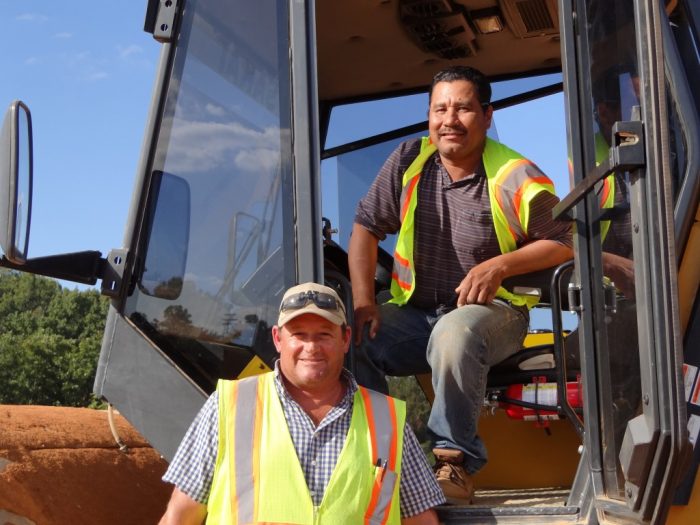 Learn and Grow On the Job
Each year, we partner with the NC Department of Transportation for the On-The-Job Training (OJT) program. The program gives our employees opportunities to grow in their careers by working with a mentor to learn a skilled craft.
Trainees must log a certain number of training hours with their mentor to graduate. After graduation, employees are given opportunities to advance. Dennis Harris was a Paver Operator before the program. Now, he's an Asphalt Paving Foreman.
"There are so many people at this company who have incredible experience, you just have to be willing to learn if you want to grow," Harris said.
The program is also rewarding for our mentors. Foreman Scott Ozley recently worked with a trainee to complete roller training.
"Going through the training program gives our employees the chance to not only better themselves, but also their careers by providing new opportunities and potentially increasing their pay."
The OJT program is especially designed to create opportunities for women and minorities.