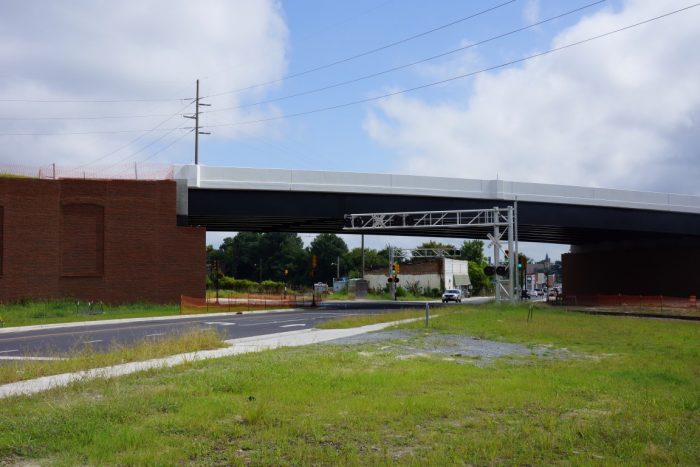 Paving Connections in Greenville
In 2015, we began work on the 10th Street Connector project in Greenville. Our team is creating a shortcut from East Carolina University (ECU) to a nearby hospital.
A major part of the project was building a four-lane bridge onto 10th Street. Underneath the bridge, we developed new railroad signs and lights on Dickinson Avenue. We have also been working closely with the people of Greenville to ensure citizens' daily lives aren't slowed down by the construction.
"Our main priority is to maintain great relationships with property owners and limit any interruptions for traffic," said Project Manager Ronald Brock.
The new bridge and railroad signs were completed this past fall. The final phase will be completing the intersection of Evans Street and 10th Street, and putting in new storm drain along with curb and gutter.
The project is expected to be completed this fall. Read more about the project on the City of Greenville's website.