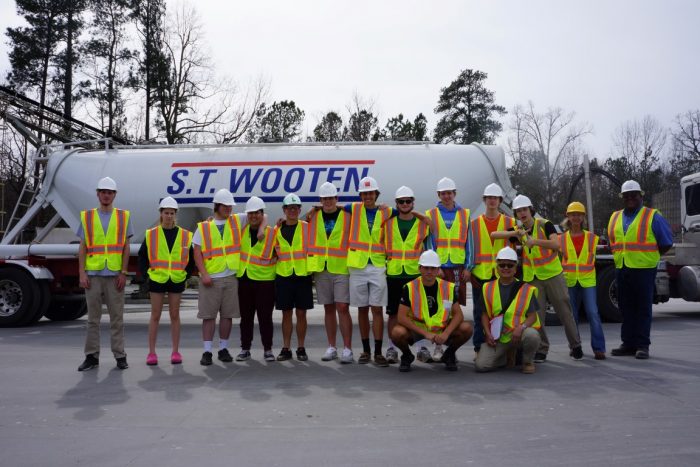 Leesville HS Gets Behind-the-Scenes Tour
In March, our RDU Airport Concrete Plant had a very special visit. The Leesville High School carpentry class, taught by Mr. Glenn Miura, took a tour of our plant to learn about how concrete is made and put to work. They also learned about future careers in the construction industry.
Eric Henderson, our very own Western Production Manager, led the tour.
"This class is an elective filled with kids interested in carpentry, mechanical or construction work. They are hands-on learners, so it is great to have them out at a plant," said Mr. Miura. "This is the third year I've taken my class here. We are thankful to S.T. Wooten for having us and to Mr. Henderson. He puts on a very informative tour."
The students asked lots of great questions as the tour touched on everything from concrete fibers to truck dispatch. We hope to see some of these students working with us in the future!