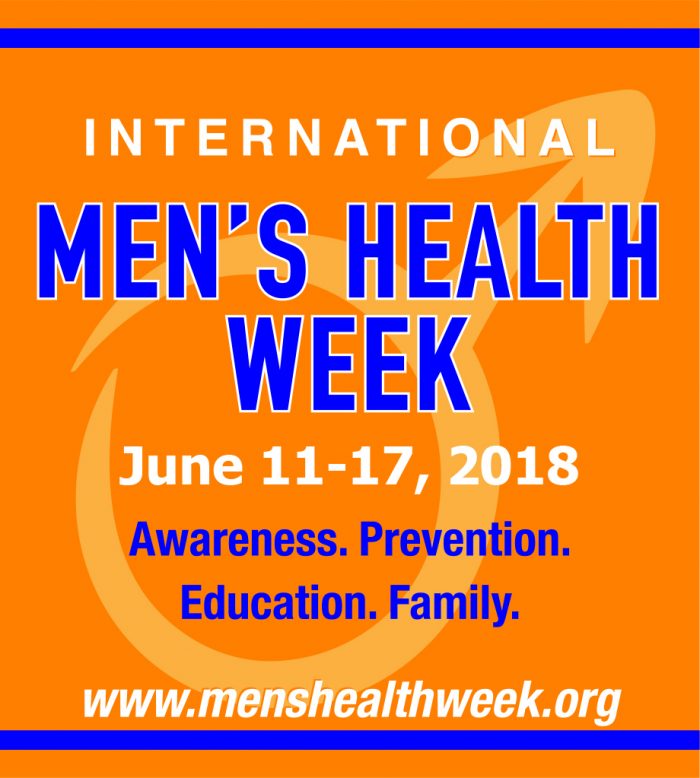 Men's Health Week: Man Up for a Checkup
Typically, men do not like going to the doctor. In fact, women are 100% more likely than men to visit the doctor for annual exams and preventative services (CDC, 2001).
National Men's Health Week (June 11-17, 2018) encourages men and boys to seek regular medical advice and early treatment for disease and injury.
Here are some easy steps for healthy living:
1. Eat Healthy.
Say no to super-sizing and yes to a healthy breakfast.
Eat many different types of foods to get all the vitamins and minerals you need.
Add at least one fruit and vegetable at every meal.
2. Get Moving.
Play with your kids or grandkids.
Take the stairs instead of the elevator.
Do yard work.
Play a sport.
Most importantly, choose activities that you enjoy to stay motivated.
3. Make Prevention a Priority.
Many health conditions can be detected early with regular checkups from your healthcare provider. Regular screenings may include checking your:
Blood Pressure.
Cholesterol.
Glucose.
Prostate Health.
Don't like seeing the doctor? You're not alone. But we all need to man up and schedule annual checkups. This week is the perfect time to set your routine doctor's appointment and get peace of mind.
More help and information can be found at: http://www.menshealthresourcecenter.com/