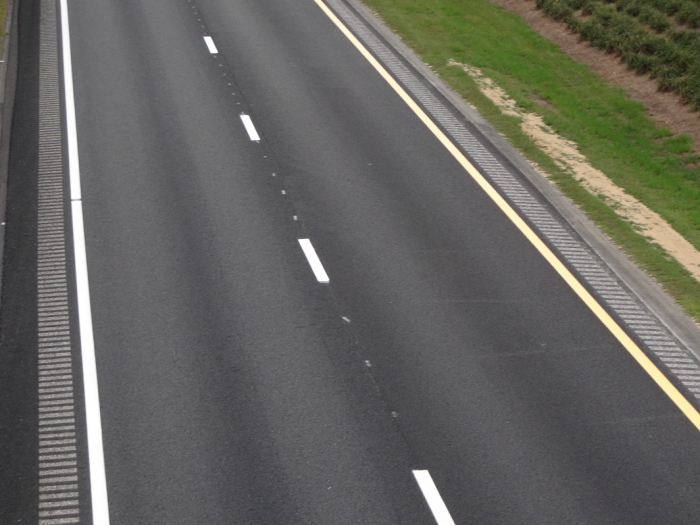 And the Wins Keep Coming…
In April we highlighted our U.S. 74-76 project in Brunswick and New Hanover counties – one of three national Quality in Construction (QIC) Award projects for our 2017 work!
The QIC is awarded by the National Asphalt Pavement Association for "excellence in construction of an asphalt pavement."
This month we're highlighting our winning open-graded friction course (OGFC) work on U.S. Route 64. Last summer, we updated a 10.8-mile section of this road between Zebulon and Rocky Mount in North Carolina.
What's Special About OGFC?
Open-graded friction course is a type of porous pavement. That means it has more air pockets than normal pavement. These pockets allow rainwater to drain into the pavement, away from the road's surface. This is safer for drivers because OGFC:
Reduces hydroplaning and skidding, so tires grip the road better.
Lessens splash and spray behind vehicles, leading to better visibility.
Cuts down on traffic noise.
The Sims plant produced the asphalt for this project, and foreman Lane Ward's crew performed the work.
Project Challenges
Traffic, especially during rush hour, was a big challenge on this busy road. So was the rain and the heat.
It took the crew about two months to repave the entire 10.8-mile section. This was good progress considering OGFC is sticky and not as workable as other materials.
Hard Work Is Recognized
Thank you again to the U.S. Route 64 project crews and supervisors. We are proud of your dedication and teamwork!