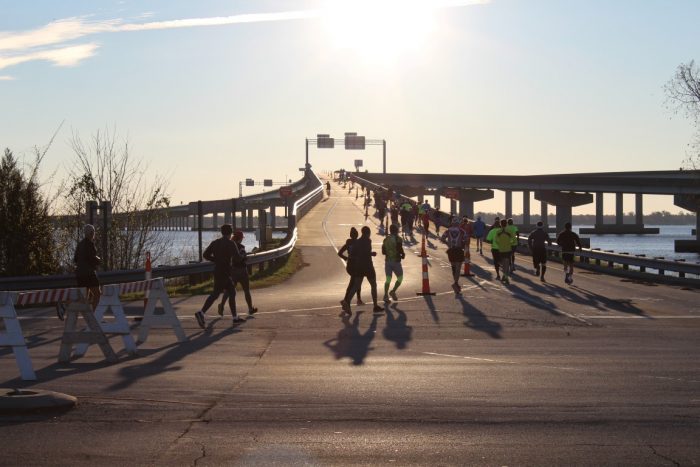 Running for a Cause
Last month, our team was working hard on a bridge – but we weren't building it. On March 11, team members volunteered at the Neuse River Bridge Run in New Bern.
We were a sponsor for the event and controlled traffic before and after the race. Runners participated in either the 5k, 10k, half marathon or the children's fun run.
The race supports several health, arts and education nonprofits in eastern North Carolina. Those organizations include Craven Community College Foundation, CarolinaEast Foundation and Twin Rivers YMCA.
"The bridge run is a great way for our team to make a difference in the community with the opportunity to join the fun if they want. We've enjoyed helping this event succeed year after year," said Len Hunt, division manager at S.T. Wooten.
To learn more about the run, visit www.bridgerun.org.