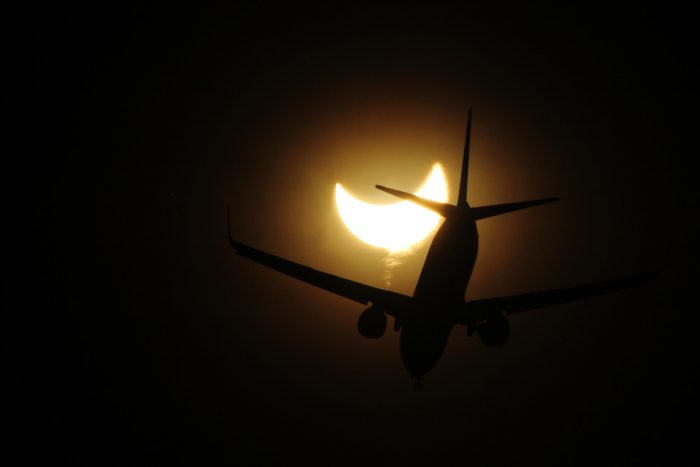 The Darkness of Light
Everyone knows the Eclipse is coming. But how will it affect those who are on the job?
S.T. Wooten's crews won't be in the "path of totality," but will still see many effects of the eclipse.
No matter your position (or your employer), here's a few guidelines from S.T. Wooten to help you stay safe on Monday.
1. Only view the eclipse in a safe way. Everyone wants to see a "once in a lifetime" event… but we want you to keep seeing things for the rest of your lifetime too.
Use only approved viewing glasses or other devices with ISO 12312-2. Find a safe list here. Do NOT use regular sunglasses.
You can also build a "pinhole projector."
2.  Be ready for night work. If you work inside, a few hours of darkness isn't a problem. For construction crews, "night work" means something else entirely.
For many of our crews, the eclipse will feel like working at dusk:
Be ready with extra light sources and reflective gear, such as shin guards.
Be especially vigilant in watching for other people and vehicles in the reduced light.
The temperature may go down – a nice break during this hot summer!
3.  Watch for traffic. Most eclipse viewers will only be concerned with how long it takes them to get to a viewing location. For our crews, eclipse traffic may make the job more hazardous.
Give the traveling public more space than usual.
Drivers may not be aware of how fast the dark progresses.
Drivers may also be looking around, instead of focused on the road – or the work zone.
Whether you're working or not, be sure to experience the eclipse safely. Remember that those who are working want to stay safe too.
Enjoy the show!