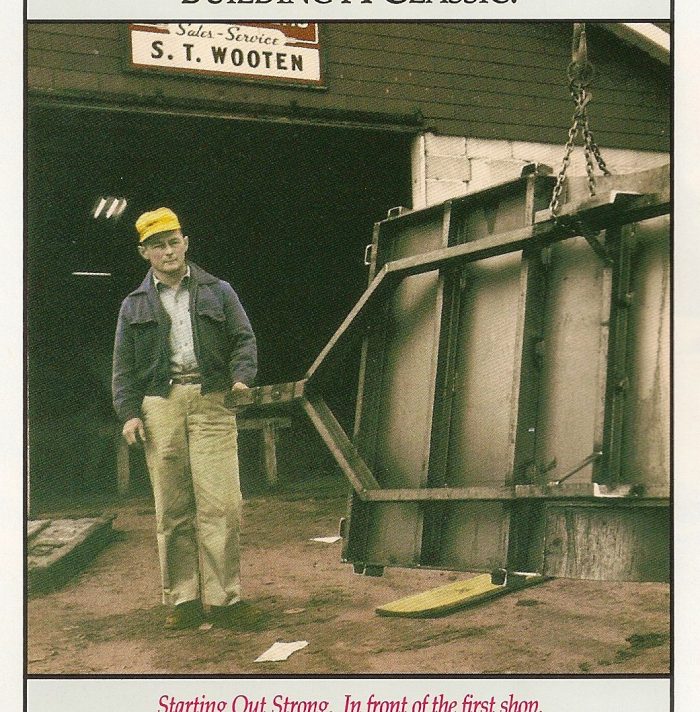 Celebrating 65 Years
In 1952, Seth Tyson Wooten, Sr., started our company in a small building next to his home in Stantonsburg, N.C. Sixty-five years later, S.T. Wooten has more than 900 employees across the state.
As we celebrate sixty-five years, we are looking back at our humble beginnings and how much we've grown. Here are a few of the milestones:
Wooten, Sr., started the business working mostly on farm equipment.
In 1957, we had our first highway contract.
In 1965, we entered the asphalt business.
In 1975, we purchased our first computer.
In 1992, Seth Wooten, Jr., became president.
In 2011, Chris Wooten became president.
Today, our team has won many awards and is known all over the state for our successful projects. A few include the NAPA Larry H. Lemon QIC Award for Top Ten Pavement in the Nation and the CAGC Pinnacle Award for Best Heavy Highway Project.
"A lot has changed over the past sixty-five years, but our core values have stayed the same," said Chris Wooten. "We love what we do, whether it's helping our customers, our community or each other."