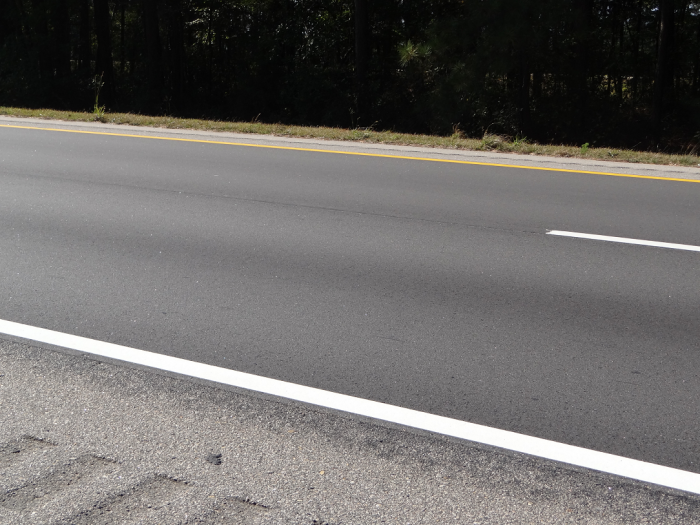 QIC #3: I-95
In the spring we announced our three Quality in Construction (QIC) Awards, presented by the National Asphalt Paving Association.
The QIC is awarded for "excellence in construction of an asphalt pavement."
This month we highlight our award-winning repair and paving work on I-95 in Wilson County.
The Project
I-95 is one of the oldest and most-used routes on the East Coast. Our project was to make emergency repairs on eight locations along 10.1 miles of I-95. In this area, the road is a divided highway, with two lanes on each side of the median.
The highway has concrete slabs under 2 inches of pavement. When something below the surface fails, a slab is put under pressure and pinches upward or downward. This causes the pavement to buckle and crack.
Our work included:
Widening the shoulder to create more work space.
Replacing sections of the buckled concrete slabs.
Paving and striping the repaired road.
Project Challenges
Because we needed to close one lane to work, we created a large shoulder inside the median area. This gave the travelling public an extra 7 feet of space to get around traffic control measures, while giving our crews more room for equipment and repairs.
Due to heavy traffic and the emergency work, we had only one month – April 19 to May 19 – to complete the project.
Despite these challenges, the quality of the asphalt and laydown was still extremely high. This high quality, timeliness and our safety record earned us the QIC honor.
We couldn't have done it without the dedication of our crews and supervisors!